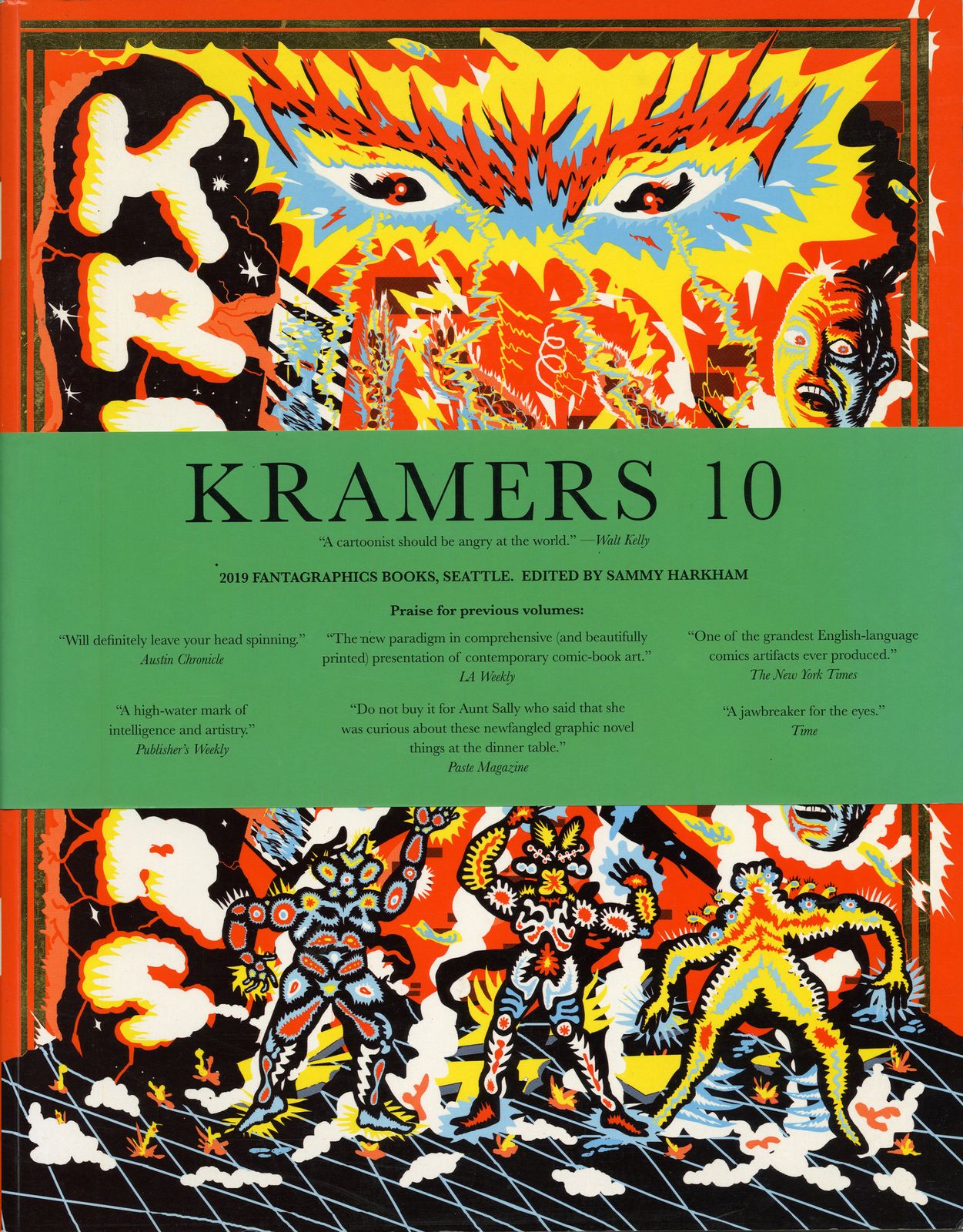 Kramers Ergot Vol.10
2019
Fanagraphics
11 x 14.5
164 pages, softcover.
"This groundbreaking comics anthology has defined a generation of comics artists." - Publishers Weekly
Edited by sammy harkham and featuring Rick Altergott, Marc Bell, Blutch, Ivan Brunetti, David Collier, Robert Crumb, Kim Deitch, CF, Aisha Franz, Espen Friberg, Anna Haifisch, Harkham, Simon Hanselmann, Jaime Hernandez, Bendik Kaltenborn, Frank King, Jason Murphy, John Pham, Archer Prewitt, Ron Rege Jr., Helge Reumann, Anouk Ricard, Johnny Ryan, Leon Sadler, Dash Shaw, Will Sweeney, Noah Van Sciver, Lale Westvind, and Steve Weissman. Cover by Lale Westvind.
Buy
← Back to Books