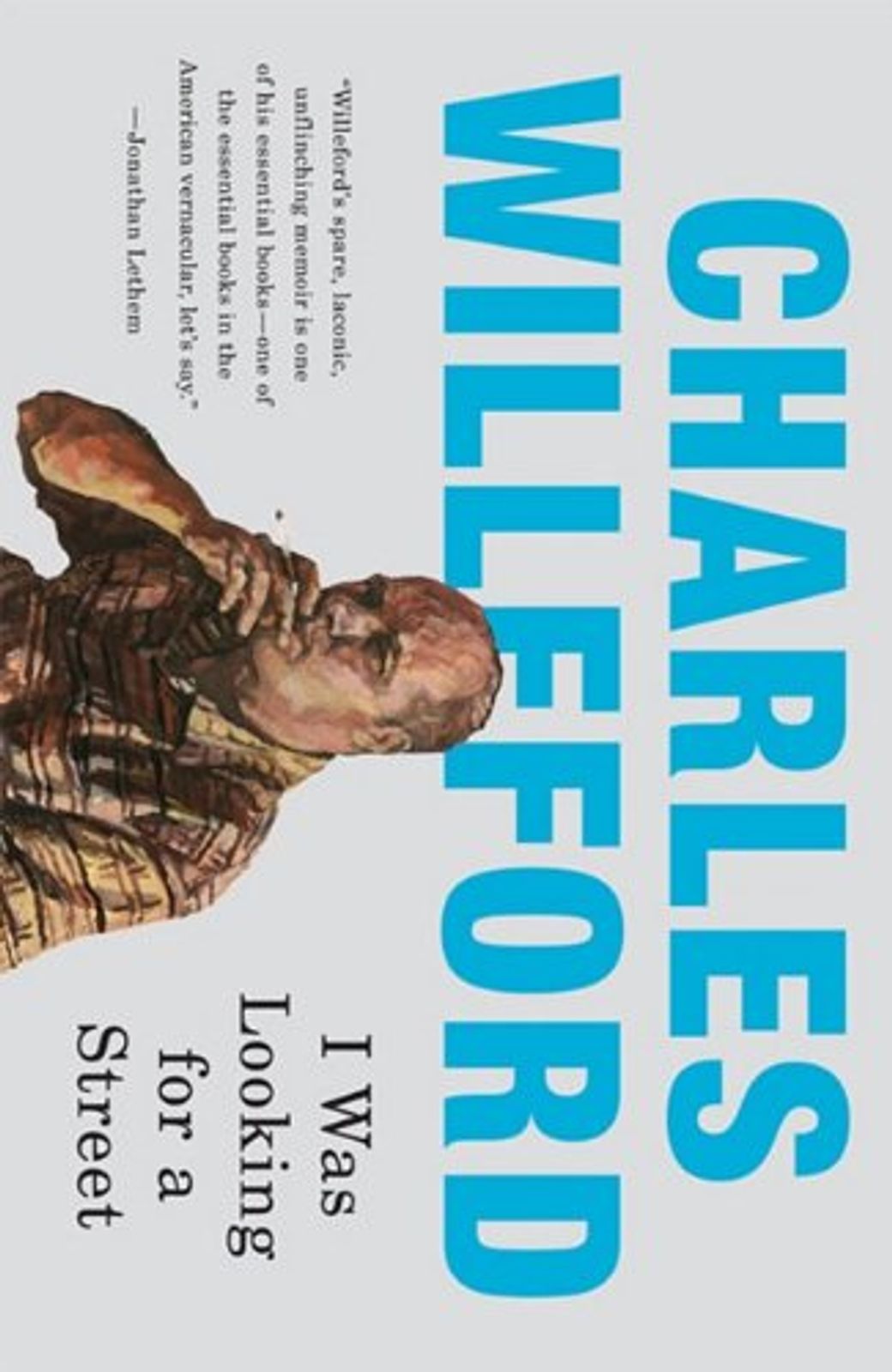 I was Looking for a Street
2010
Family + PictureBox
5.25 x 7.75
Paperback re-issue of the 1988 novel. 154 pages. With a new introduction by Luc Sante.
"I'm proud to say I knew the man who wrote this book," writes Elmore Leonard of cult crime writer Charles Willeford's moving memoir of his youth. "It is pure writing, never pretentious or forced, never melodramatic, but honest storytelling of the highest order. This is how to do it, if anyone wants to know: how to write simple prose from a young boy's point of view and hold the reader spellbound." I Was Looking for a Street tells the story of the author's childhood and adolescence as an orphan, as he moves from railroad yards to hobo tent cities, to soup kitchens and deserts around Los Angeles and across the United States. The ensuing tale is at once a picaresque adventure through Depression-era America and a portrait of the writer as a young man of seemingly little promise but great spirit. Written after Willeford's later literary success with Cockfighter, Miami Blues and The Woman Chaser, this memoir is the work of a writer at the height of his powers, looking back without nostalgia or regret, and preserving in his clear and powerful prose the great American adventure of his youth.
Read an except here.
Buy
← Back to Books