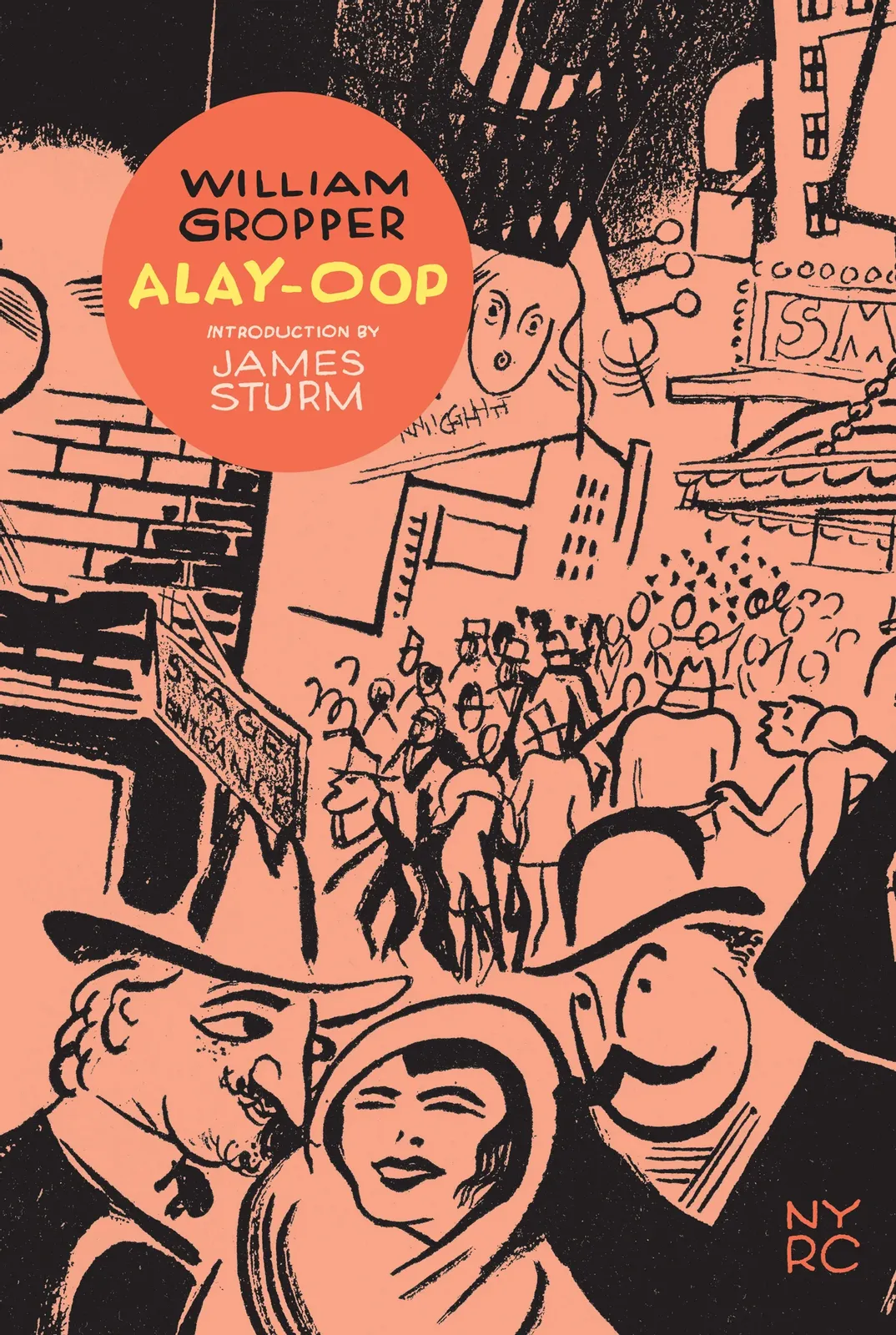 Alay-Oop
2019
New York Review Comics
5.5 x 8
224 pages, Hardcover.
by William Groper. Cover design by Sammy Harkham.
"William Gropper was one of the great American cartoonists and illustrators of the twentieth century. A student of George Bellows and Robert Henri, he was a prolific newspaper cartoonist, a WPA muralist, a Guggenheim recipient, and committed political activist—the first visual artist called before the House Un-American Activities Committee, after which he was blacklisted (though he got revenge with his pen).
He was also a master of visual storytelling, best seen in his only full-length narrative work, Alay-Oop. First published in 1930, just as Gropper was coming to the height of his powers, this lost classic of the graphic novel presents an unusual love triangle: two circus acrobats and the honey-tongued schemer who comes between them. In page after page of charming, wordless art, Gropper takes us from the big top to bustling New York streets, from a cramped tenement apartment to the shifting landscape of a dream, as his characters struggle with the conflicting demands of career, family, and romance. A timeless and surprisingly modern yarn—with backflips aplenty."
Buy
← Back to Books